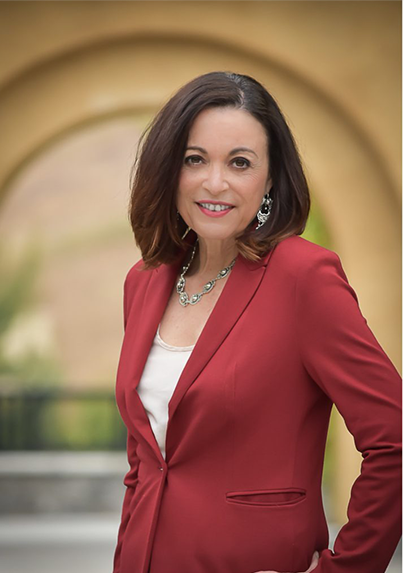 Travel Concerige
Rose Mendoza is the founder & curator of Dulce Vida Travel LLC. The company offers specialized unique Mexican heritage travel tours & travel services for individuals, groups, friends and organizations. 
The Amigas Travel Experience
Do you desire a new and authentic cultural experience?
When people think of a holiday in Mexico, it is usually of fantastic beach resorts and great Mexican food. And that is true – but there is so much more to Mexico than that. Break away from the tourist crowds and come discover the hidden, authentic Mexico – discover the "Amigas Travel Experience" with Dulce Vida Travel!
The Amigas Travel Experience – Defined
Dig deep into Mexican culture – whether you are traveling solo, with a loved one, family or group – your trip will revolve around the full experience, where amigas, "friends" are always around. We offer what we like to call the "Amigas Travel Experience."
What does that mean, you ask? We believe that:
Amigas who travel together create lifetime memories as they experience Mexican culture, by creating a stronger bond and respect for that culture.
Amigas should travel in order to reconnect with their culture through food, art and history.
This all means that your trip experience can be transformational and give you a greater appreciation for world culture.
Book a Tour or Hire Me!
Rose is a Mexican Culture Expert & Author – In addition to hosting all-inclusive tours and retreats to Mexican Heritage Towns, Rose authored several e-books available on Amazon related to Mexico travel experience.
Visit My Authors Page on Amazon!
We Believe in Partnerships and Collaborations!
Rose is a Latina Influencer – Rose is active in the "La Nueva Latina" community, both as an author and speaker." Rose is a co-author of "Destiny Talks" an Amazon International Best Seller. Rose maintains a master's degree, emphasis on multi-cultural marketing.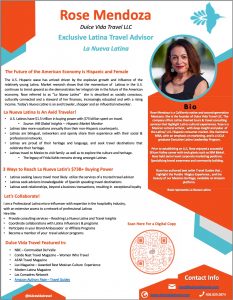 Learn more how Rose Mendoza can collaborate with your brand or service. Rose has partnered with culture icons and influencers such as @Crafty Chica, Mexico Office of Tourism, & Silicon Valley Hispanic Chamber of Commerce.
Looking to reach the LatinX audience?
This is what we are good at:
Brand Ambassador – Brand experience
Blog post/social media and speaker
Fam Trips – Travel experience reviews and recommendations
Speaker – The Amigas Travel Experience:
How to promote to a Multi-Cultural Audience
Additional Speaker Topics:
Visit a Mexican Magic Town Now – Mexico has 111 Magic Towns, that offer preserved culture, history and gastronomy, learn Mexico beyond resorts. Highlighting San Miguel de Allende, the Best Small City in the World.
La Nueva Latina –Learn the insights how to become an effective multi-culture marketer, and double your customer base By learning the changing demographics amongst Hispanic Consumers
The Latina Powershift – Speaking directly to Latinas – Latinas are time has come to share our authentic voices!
Choosing a selection results in a full page refresh.