We love traveling to Mexico, to experience the warmth and generosity of its culture. We believe in "Cultura Cura." We specialize in Mexican cultural guided trips, that focus on history and art, shopping, and culinary. Mexico's magic towns and the Latino cultural experience in the Americas. What is a magic town? These are towns in México with preserved history, folklore, and celebrated artisans. They create a rich cultural experience for their citizens and tourists. Our favorites include, México City, San Miguel de allende, Oaxaca and Puebla. Enjoy our travel guides to include "The Latin American Culture Experience in America's" series.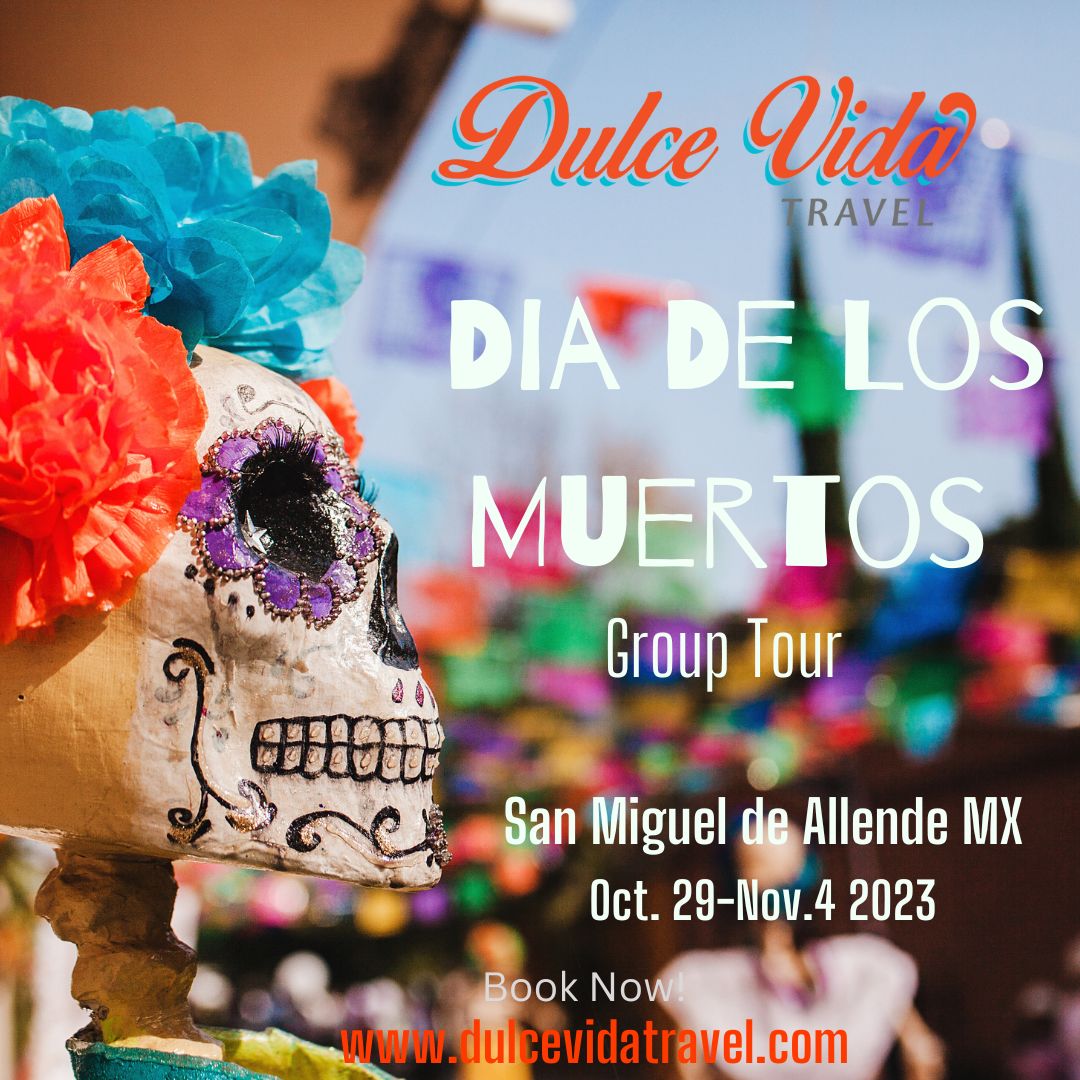 Dia De Los Muertos Celebrations
San Miguel de Allende MX 
October 29-November 4 2023
San Miguel de Allende is named "Best Small City in the World" by all major travel magazines.  The town is home to over 250 boutiques, galleries, and restaurants, all walkable! Travelers enjoy the best Mexico has to offer, in this quaint, charming historic town. Shoppers love the town, as they have access to art, fashion, and cuisine at affordable prices. Located 2 hours north of Mexico City.
Dia De Los Muertos celebrations are alive and festive in San Miguel de Allende. The town is host to A Catrina Parade and a weeklong public party - that features several parades, evening celebrations with name DJs, art installations, dances, plays, and public altars in the streets around the Jardin.
Rose Mendoza, owner of Dulce Vida Travel & Mexican culture expert, will be your host and guide.
Free Guide!
Learn More About San Miguel de Allende - Download the "Amigas Guide to San Miguel de Allende"
The neighborhood of Coyoacán, Mexico is the home of Frida Kahlo.  A welcoming and charming neighborhood pulsating with history and culture, that also includes the home La Malinche. The cobblestone...

The neighborhood of Coyoacán, Mexico is the home of Frida Kahlo.  A welcoming and charming neighborhood pulsating with history and culture, that also includes the home La Malinche. The cobblestone...

Read more

  After being captivated by CNN's special "Searching for Mexico," featuring host Eva Longoria's exploration of Oaxacan "Ancestral Kitchens," I felt inspired to follow in her footsteps. I embarked on...

  After being captivated by CNN's special "Searching for Mexico," featuring host Eva Longoria's exploration of Oaxacan "Ancestral Kitchens," I felt inspired to follow in her footsteps. I embarked on...

Read more